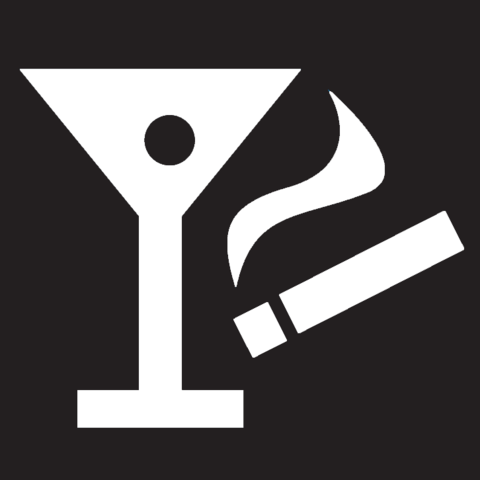 Stoptober. Quit drinking. Stop smoking
Stoptober. Quit drinking. Stop smoking. Stoptober is almost upon us and many of you in Sheffield will be considering stopping smoking and giving up drinking alcohol for a month.
It's great that these annual events give people the opportunity to draw on group motivation and support, as these factors make change easier. But we all know that habits are not that easy to change in the long term.
In this blog I'm going to be looking at some of the reasons why this is, and how hypnotherapy in Sheffield can increase your chances of success when you decide to make those positive changes. Habits are often performed unconsciously. It is estimated that up to 40% of our daily behaviour is habitual, which makes life a lot easier if you think about it. Imagine if you had to stop and remind yourself of all the stages of making a cup of tea each time you wanted one. Imagine having to consciously go through the process of starting your car every morning, like you did when you were first learning to drive.
Smokers..ever got half way through a cigarette before realizing that you don't even remember lighting it? And how many of us have unconsciously eaten half a packet of biscuits when we only meant to have one? It isn't enough just to WANT to stop performing a habit, because habits are hard-wired into our brains. And whilst there are differences between habits like smoking and cleaning our teeth, the changes which occur in the brain when a habit is formed are the same.
One feature of habit formation is that habitual behaviours are often performed in chunks. Cells in the striatum, a part of the brain which is concerned with mood and reward, fire at the beginning and the end of a habitual behaviour. During the action, brainwaves here slow down. This saves the brain valuable energy. Things are being done unconsciously. If you interrupt somebody performing a habitual pattern, it is likely that they will be unable to successfully complete it without stopping and starting again. Our brains do not make a distinction between a good habit and a bad habit. Habits are all processed the same way, neurologically.
Most of us rely on willpower to make changes. There are two problems with this. Firstly, it comes in limited supply and tends to run out through the day. Secondly, we are using our conscious mind to change an unconscious action.This takes a lot of effort, which is why if you are tired or stressed, habits become more pronounced. Because the habits can be good or bad, you may fall back on smoking, biting your nails, or going to the gym, whatever has become the strongest through repetition.
There are individual differences in how our brains are wired for habits. Some people (who have stronger connections between the caudate and the cortex) are better at being goal-directed, and are less likely to fall back on habits when they don't intend to. We have all met people who 'just decided' to stop smoking and have never looked back since. For most of us it's a bit more of a struggle. There's also the reward system of the brain to consider, which gives us a nice shot of dopamine each time we perform a familiar activity. Furthermore, most things that people want to stop doing involve psychoactive substances, meaning that they change our brain chemistry in ways which can leave us craving more of that substance.
So, how can we change? Well, it's a lot easier if we take some time to try and understand ourselves. Your personality and the messages you got from childhood are important, but so is context, because habits are triggered by certain cues. I've worked with many people who do things like always have a cigarette in the car on the way to work, and then don't think about smoking until there are in the car again on their way home. Obviously driving is a trigger for them to smoke.
The link between habits and environment is well established, which is why if you are in a different environment for a while, for example on holiday,  it can be a good time to change a habit. If you change your routine this can help, too. Lots of my clients decide to come for help making changes because something else has changed in their lives too, like they have had a baby or changes jobs.
If you want to change a habit, the best time to start is now. Set yourself rules, because this takes out the element of choice. You might decide that you are only allowed to drink alcohol at the weekend, say. Midweek, build in something rewarding and pleasant for yourself to do instead of having a glass of wine, then you can build in some positive triggers for your new behaviour.
Decide when you are going to carry out new good habits and stick to it. Put 'go for a run' in your diary and treat it like you would a business meeting. Think about your motivation: different things work for different people. Also, be specific. Rather than think, 'I want to give up smoking then I'll be healthier' (a bit vague), allow yourself to notice how you are breathing more easily in the mornings, and enjoy that feeling. Be compassionate with yourself. Guilt and shame may be the only ways we have so far tried to change our bad habits, but did they work? All or nothing thinking isn't helpful, either.
A study done of 100 people at University College, London, showed that there were no long-term consequences for slipping up a day occasionally as we made a change. The same study found that there is also a big variation in how long we need to practice a new habit before in becomes ingrained. Whilst the average was 66 days, the range was between 18-254 days. This is interesting because you will often here people say that it takes 21 days. There's no evidence for that, so relax!
How can hypnotherapy help you to make changes more easily and permanently? Everything we have learned is stored in our unconscious. In a trance state, your subconscious mind is more accessible. By accessing the subconscious during a hypnotherapy session changes can be embedded in your mind at a much deeper level. This means that after the session, changes can feel much earlier to put into practice, more automatic, needing much less conscious effort of will. This means you are much more likely to succeed in your goal.
So if you are thinking of making some changes this October, why not give yourself every chance of success with hypnotherapy? Whether you'd like to stop smoking or cut down on the amount of alcohol you drink, hypnotherapy can make it easier, faster, and much more effective.